Receive FAX on your Anveo Phone Number
---
You no longer need a dedicated fax line!
Great Value Added Feature
You can finally forget about using a dedicated fax machine. There is no need sign up for an additional service and pay extra monthly fees. Now you can simply use your Anveo phone number to receive faxes!
Easy to use
You can easily configure your Anveo Phone Number to detect an incoming Fax, receive it and deliver it to your email address.
Convenient
Incoming faxes are stored online at Anveo.com and they can be automatically delivered to your email address in PDF or TIF file format.
Online Management
Download, forward, organize and annotate all your faxes using Anveo's intuitive web based interface.
Forward stored faxes to any email address.
Store incoming faxes online as PDF files or download them onto your computer.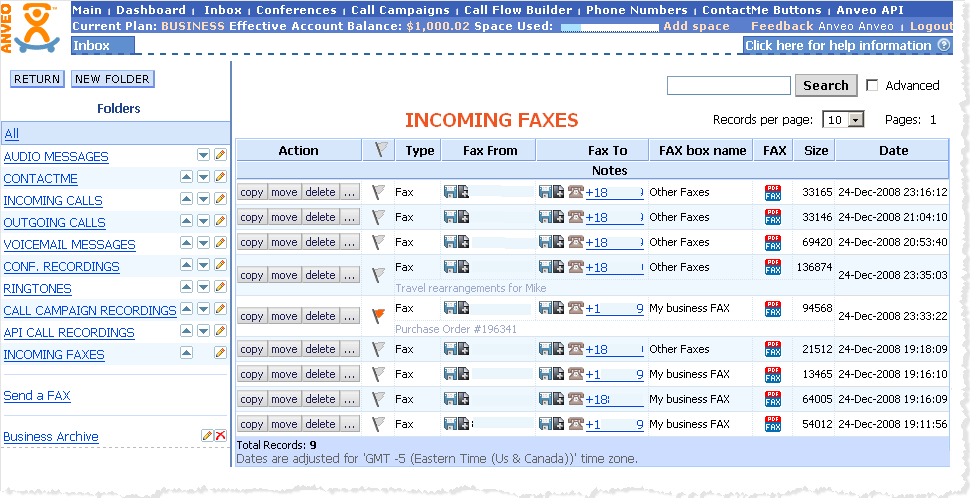 Call Flow Example