Anveo Communications Suite

Phone Numbers Worldwide

SALE

Web Calls

'Click to Call' ContactMe Buttons

Active Calls Dashboard

NEW

Integrations

Dial by Name
---
Take advantage of Dial-by-Name Directory feature.
Anveo offers Dial-by-name directory. Auto-attendant voice will ask callers to enter a first few letters of a person's first or last name using phone keypad, and then will read the person's name and extension number to the caller. The caller can then press a key to be connected to the selected person.
Per Extension Option
Each Anveo extension has an option to opt-out from Dial-by-name directory listing.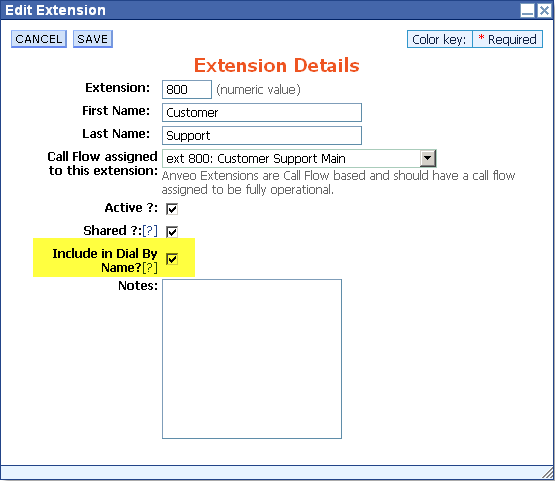 Dial-by-name Call Control configuration.