Anveo Specials for Ring.to
---
How to migrate from Ring.to to Anveo phone service.
The steps below outline a procedure to migrate from Ring.to service to Anveo special for OBITALK package. If you already have existing Anveo account with paid 'E911 for Ring.to' service then Anveo will issue pro-rated credit for unused months left on your E911 service.
From the Obitalk dashboard click your OBI device and you see all Service Provider slots. Click on the unused slot (you may also delete ring.to configuration if needed)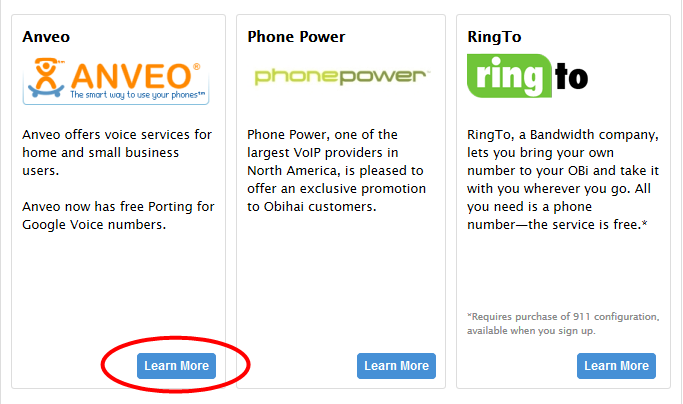 Make sure that all options are selected and click 'Sign-Up at Anveo'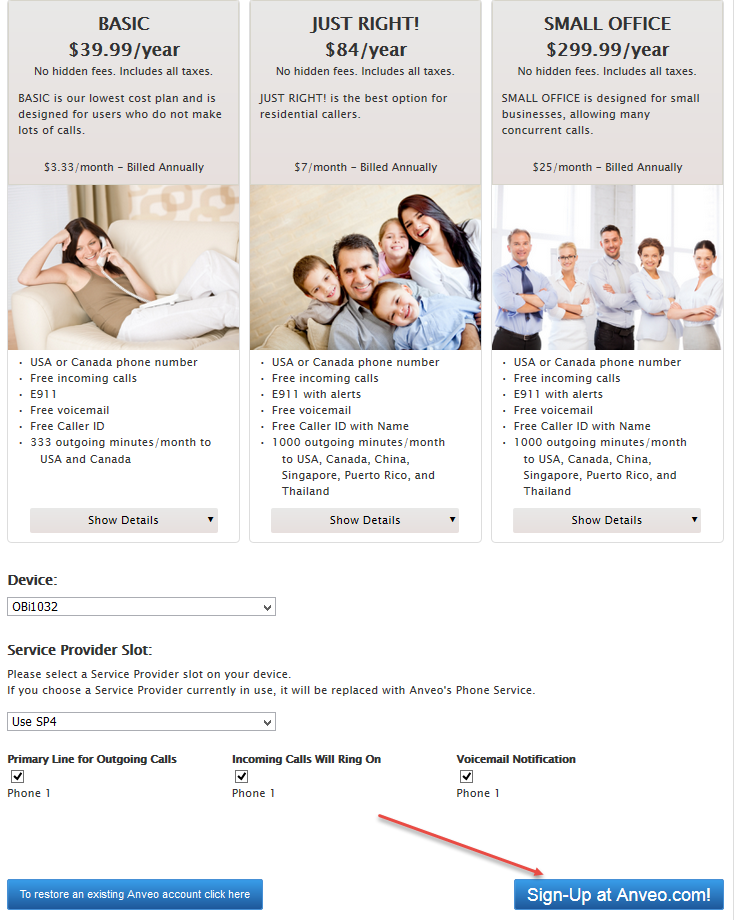 You will be directed to Anveo portal where you click 'CLICK TO GET STARTED' button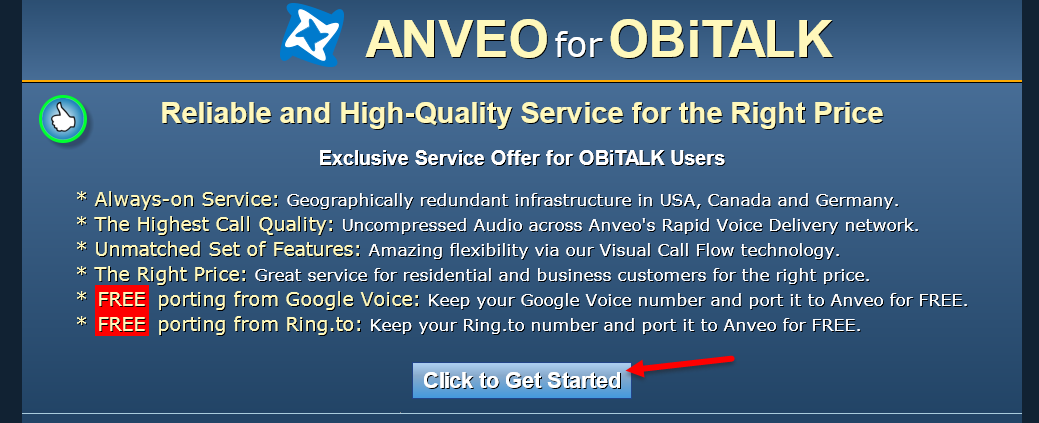 Enter your E911 address to make sure it is covered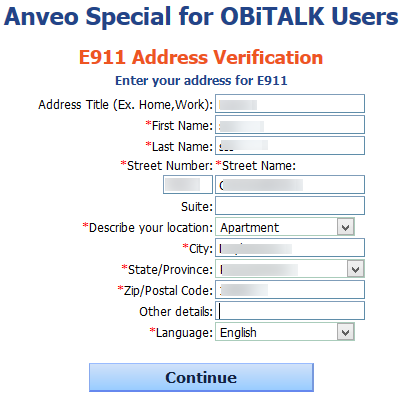 If you already have existing Anveo account with E911 then click 'Use My Existing Anveo Account'. If not then click 'Open a new account' button

Authenticate your existing Anveo account

Review Anveo packages and then select one.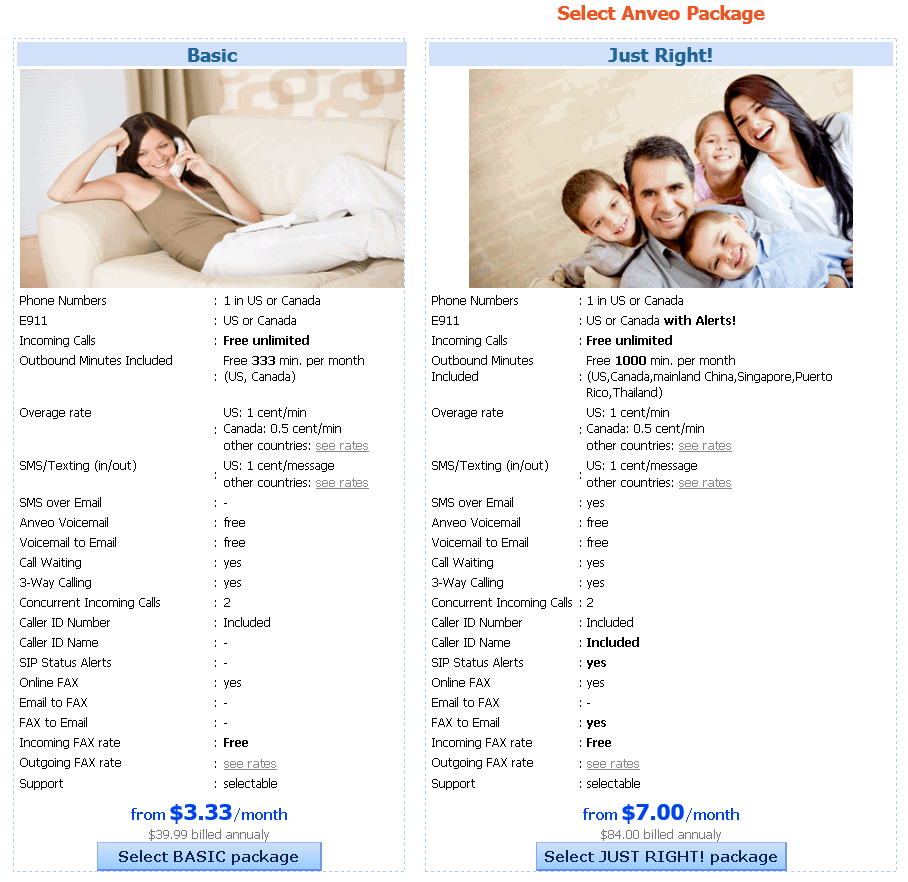 Select Support option. You decide if it worth saving on the signup cost or use Regular Support option.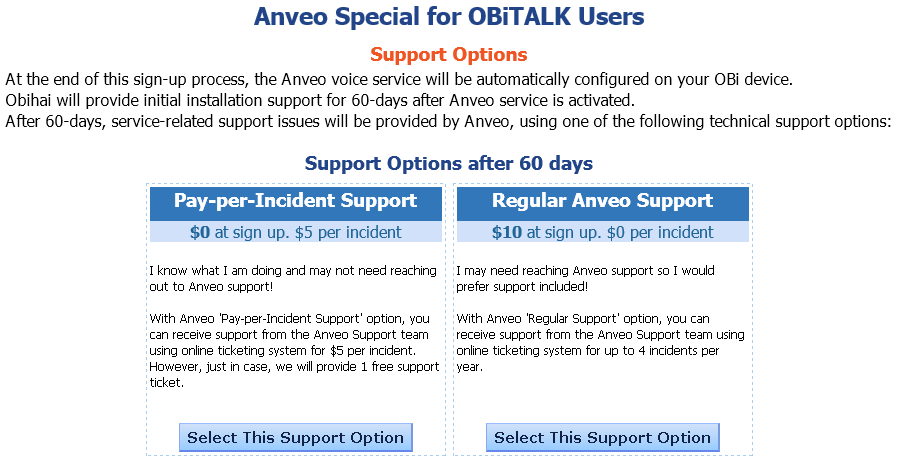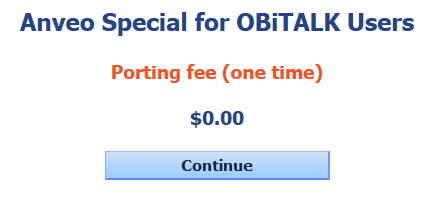 Enter your Ring.to phne number and click CALL to verify. Anveo will call your number and will playback porting authorization code and will also send the code via Text Message to your Ring.to number

You may read the text message from your Ring.To account dashboard
Enter porting confirmation code and continue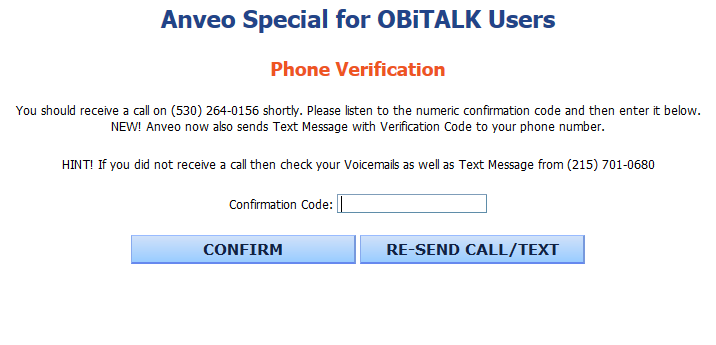 To port the number please enter your details. Enter your Ring.to phone number as your account number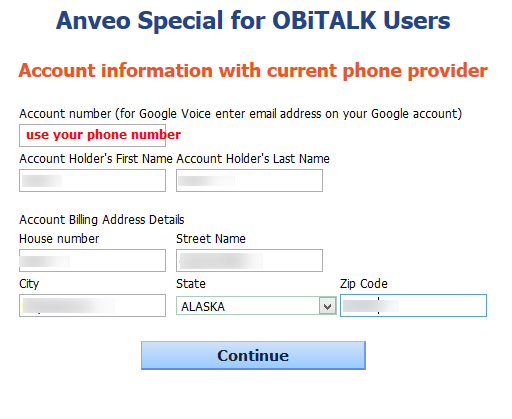 Agree to the terms to have your number ported

Review your order. Notice the credit for unused E911 service (if you have any)
Select additional amount.We strongly suggest that you add some extra funds to cover SMS and/or overage and/or international calling.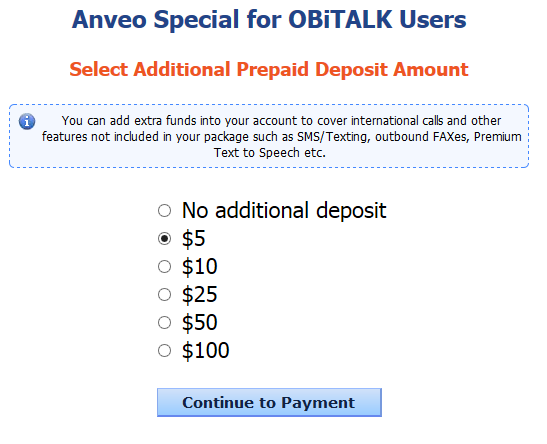 Pay for your order and your service will be activated within a few seconds. Porting from Ring.to should be completed within 10 minutes.