Configure CISCO SPA 501G, 502G, 504G, 508G, 509G, 525G for Anveo
---
To follow this guide your phone must be reset to Factory Defaults.
Configuring the Phone to Register with Anveo
* Start up the phone and identify its IP Address using the menu key on the phone, go to the Network option and press the Select button.
* Point your browser to the web interface of the phone: (for example http://192.168.1.133)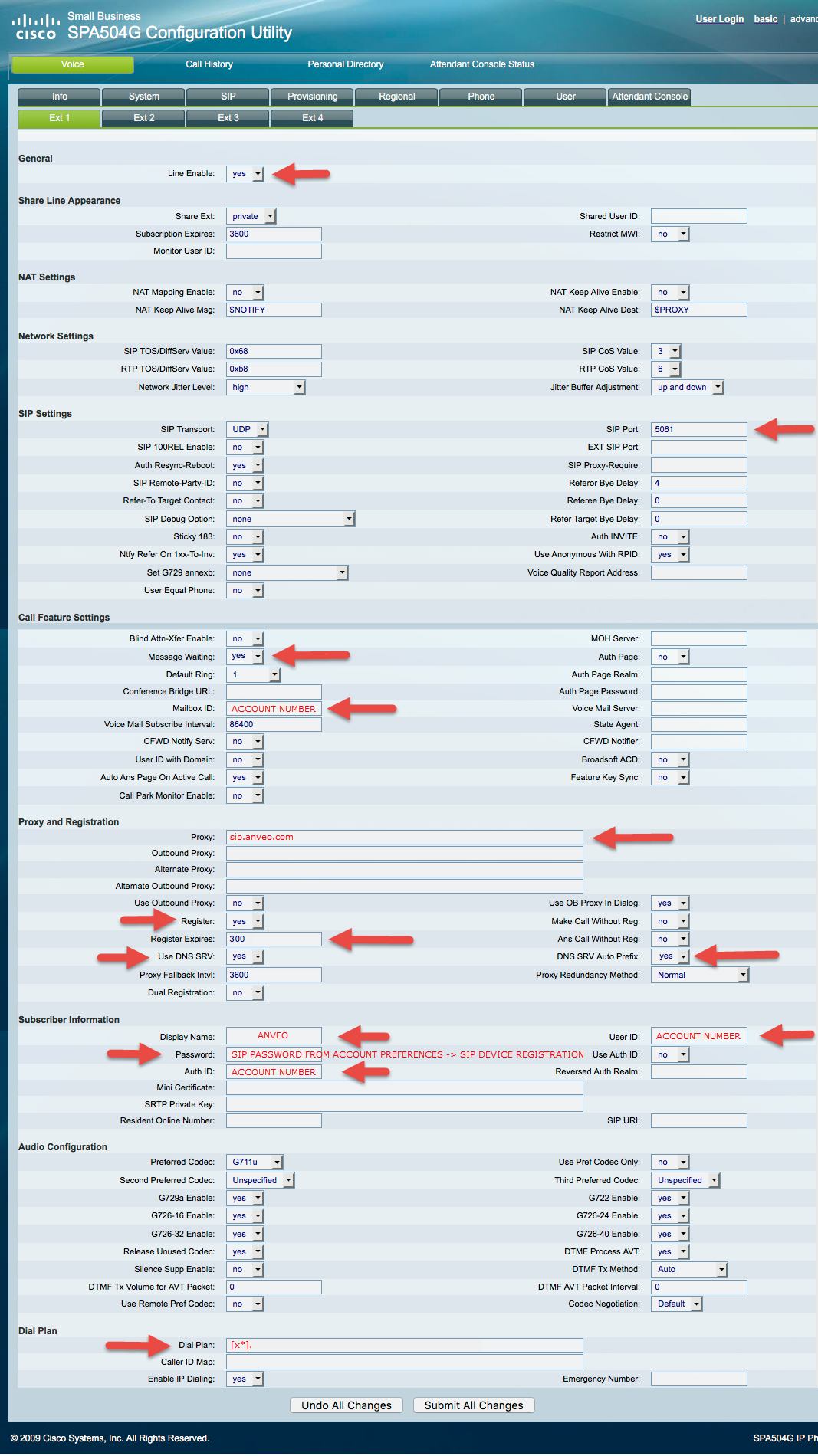 * Click the "Submit All Changes" button at the bottom of the page and your phone will restart. After restarting, the phone will register with Anveo.