Configure OBI1022,OBI1032,OBI1062 for Anveo
---
Below is a sample configuration only and it assumes that OBI device is linked to OBITALK account and that the device was reset to factory defaults.
From your OBITALK account dashboard click Approved Service Providers link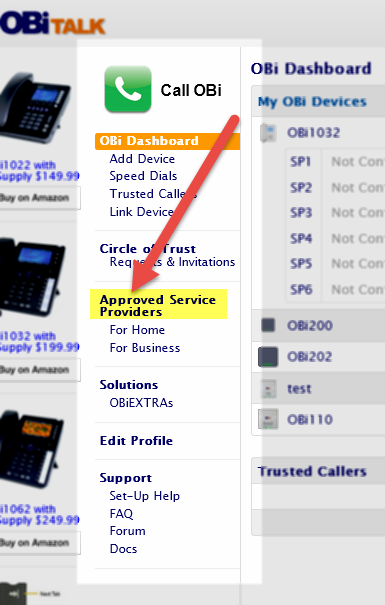 Click Next in the Compatible Service Providers section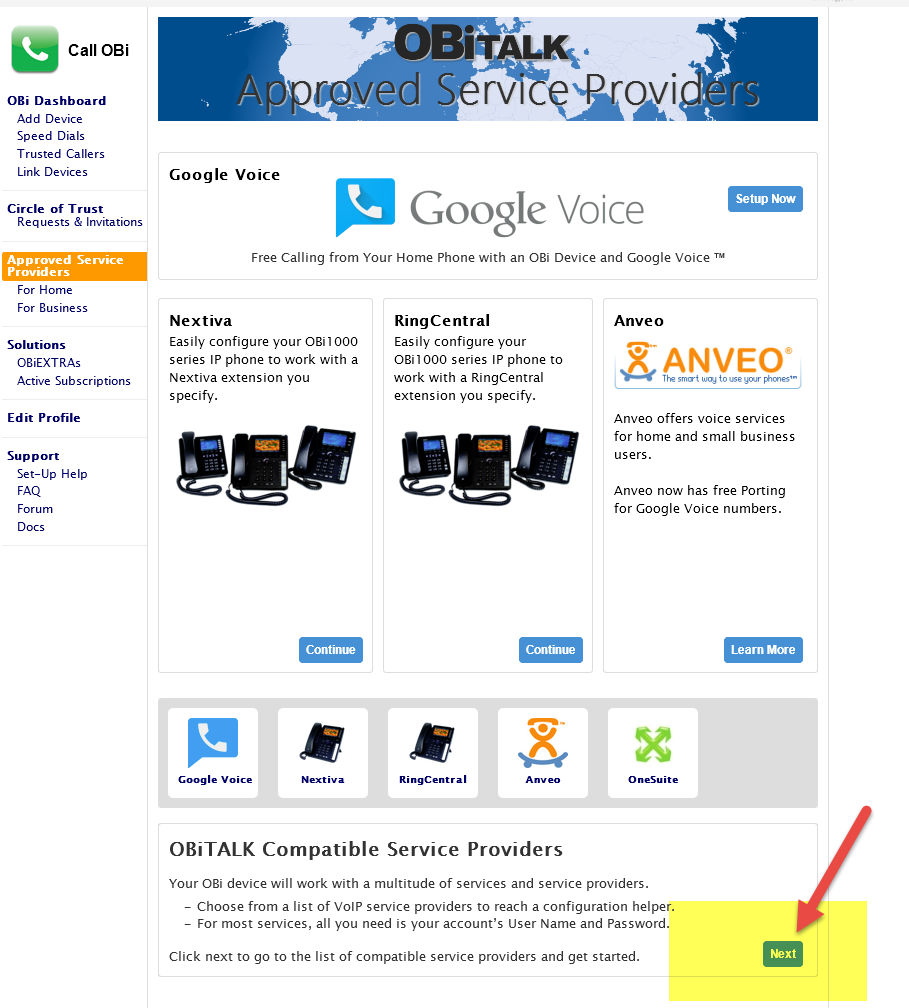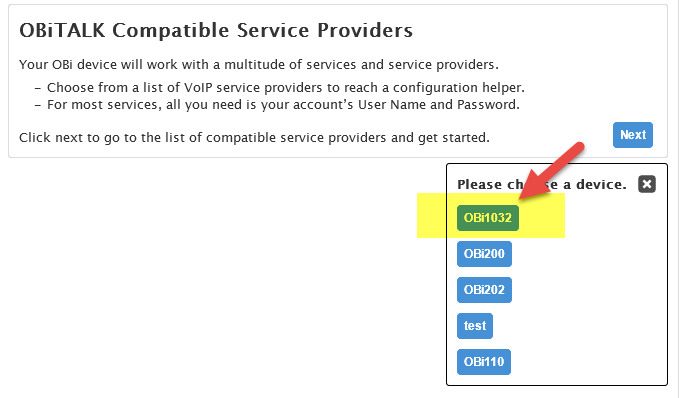 configure the device according to the screenshot. Make sure to use SIP Credentials for your Anveo account (found under Anveo Account Dashboard -> My Account -> Account Preferences -> SIP Device Registration). Also, make sure to copy the password with all special characters.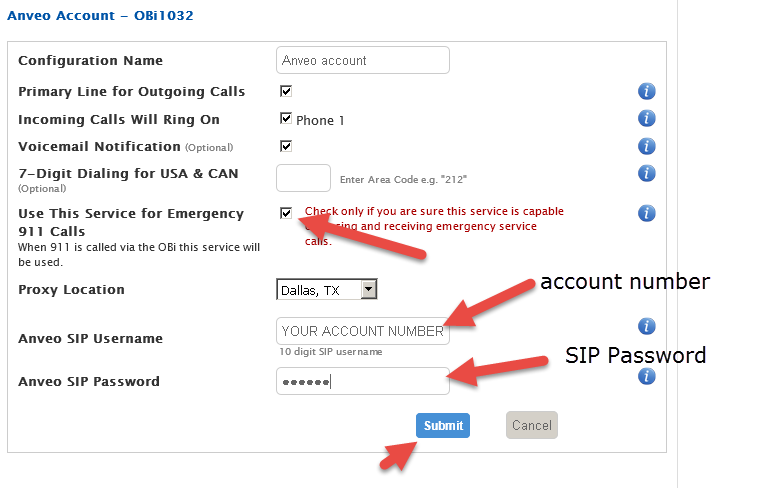 If you activated BLF (Busy Lamp Field) feature for your Anveo account then you need to configure your OBI Phone to monitor call status of desired extensions. Configure your OBi phone as below
Make sure that each Anveo sub-account(user) has default extension number assigned (Anveo Account Dashboard -> PBX -> Users/Sub-accounts).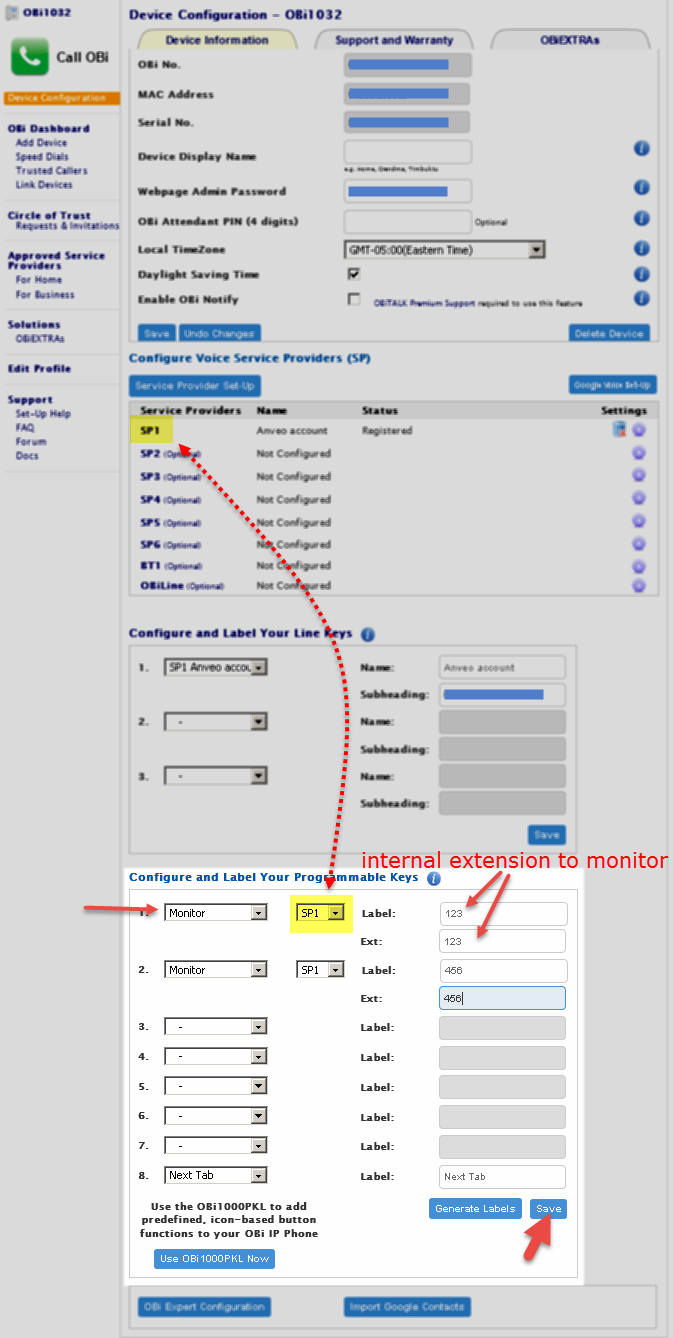 Add Blind Transfer key to OBI Phone sp you can use Call Parking and Unattended (blind) Call Transfers features. Blind Transfer Key can be added from OBI Expert Settings as following